Experience A Shower Like No Other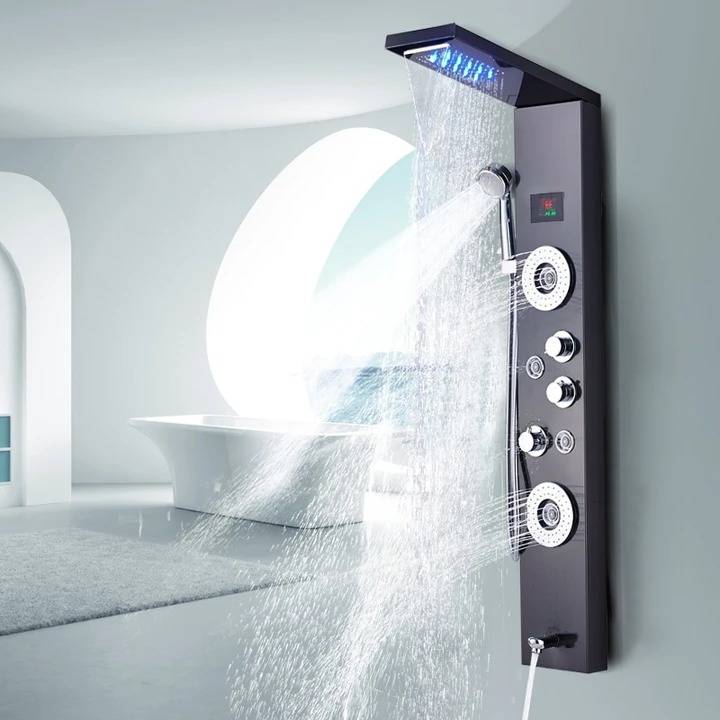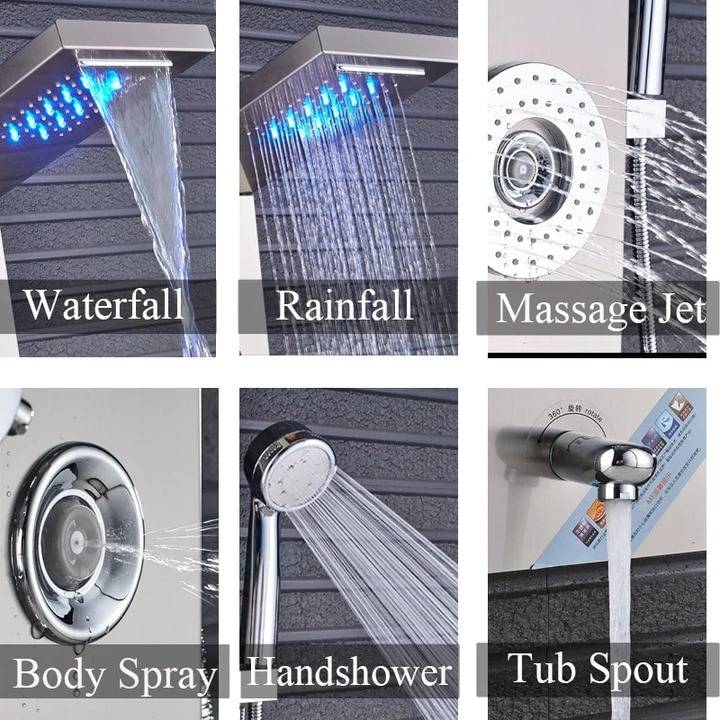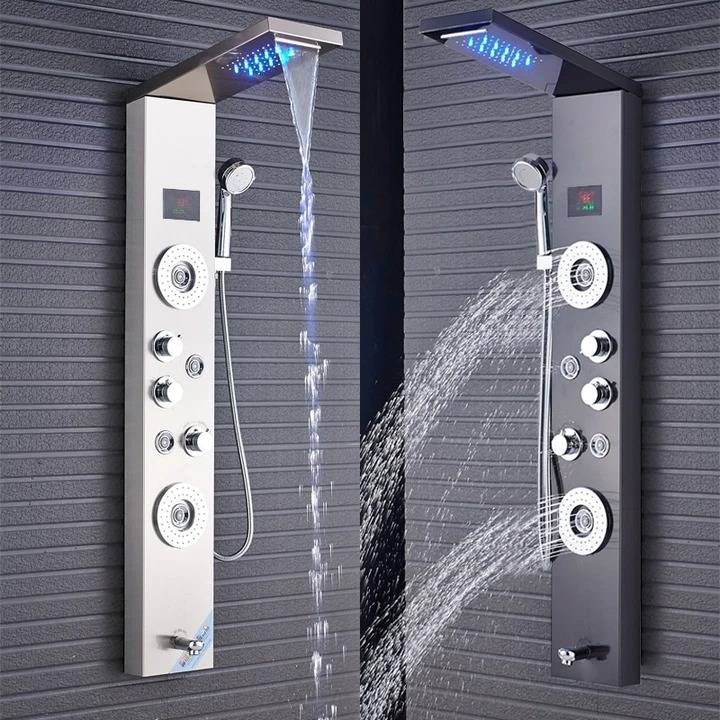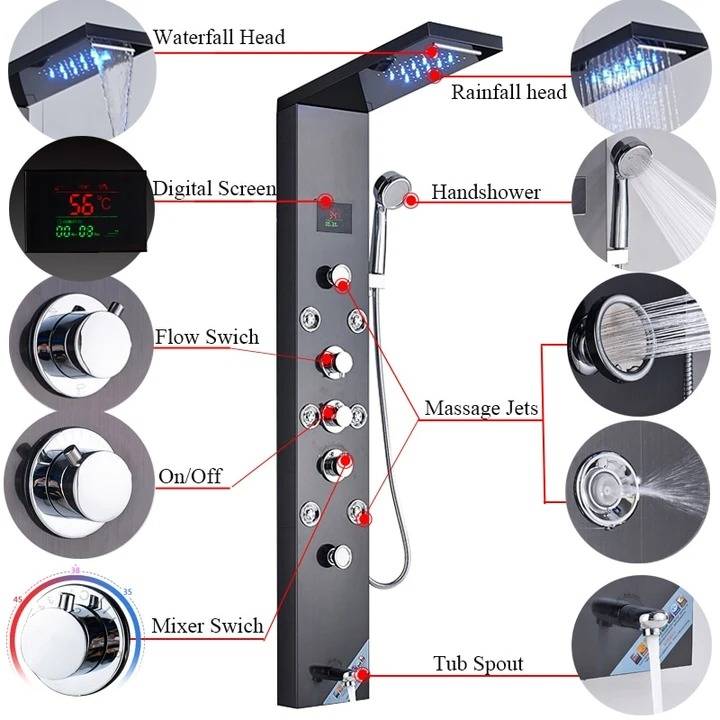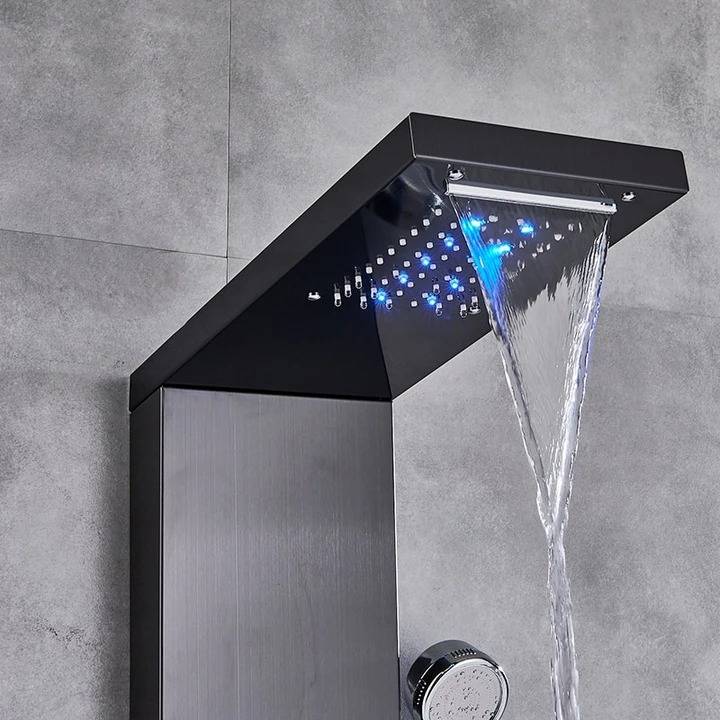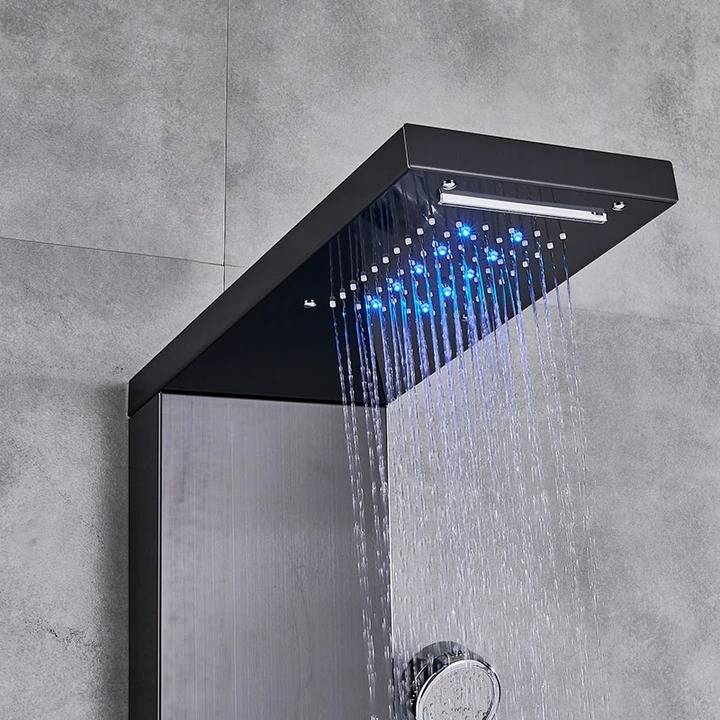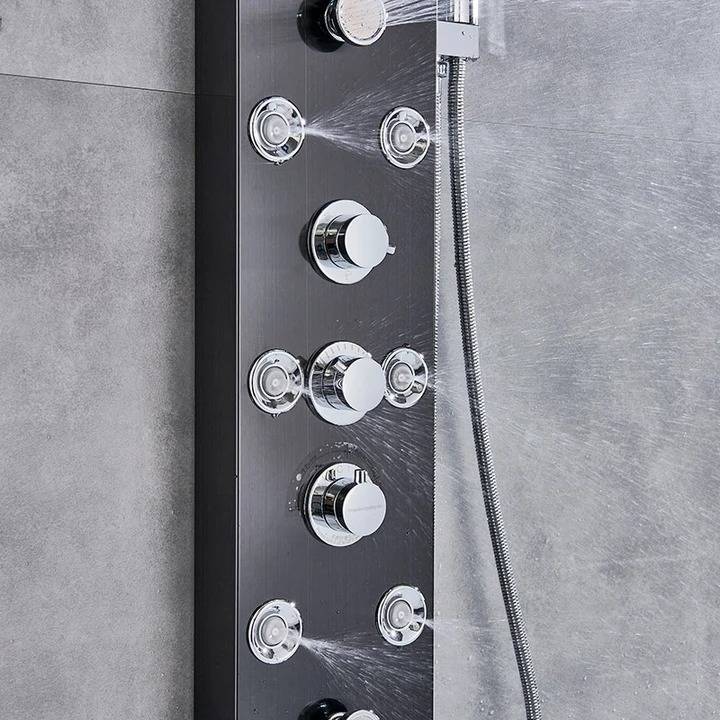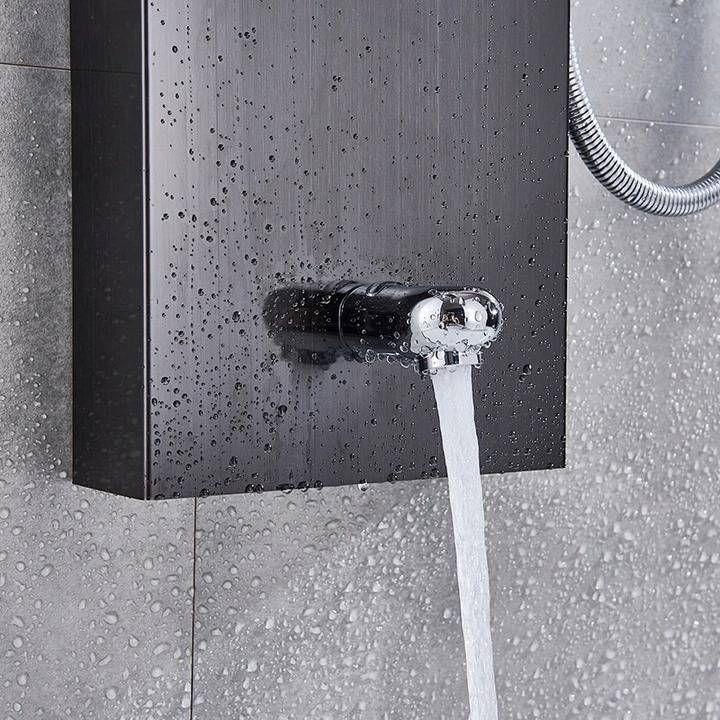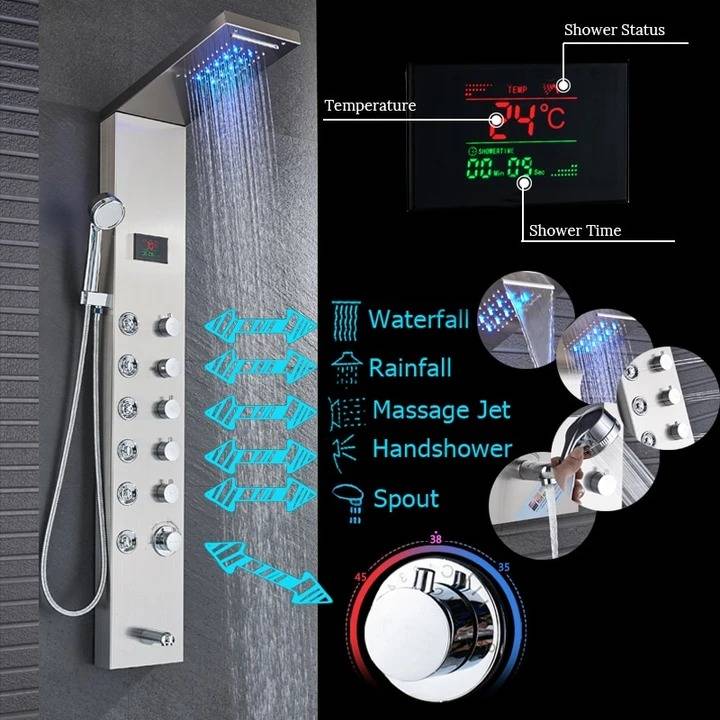 100% SATISFACTION GUARANTEE
Enjoy the perks of a spa-like experience in the comfort of your own home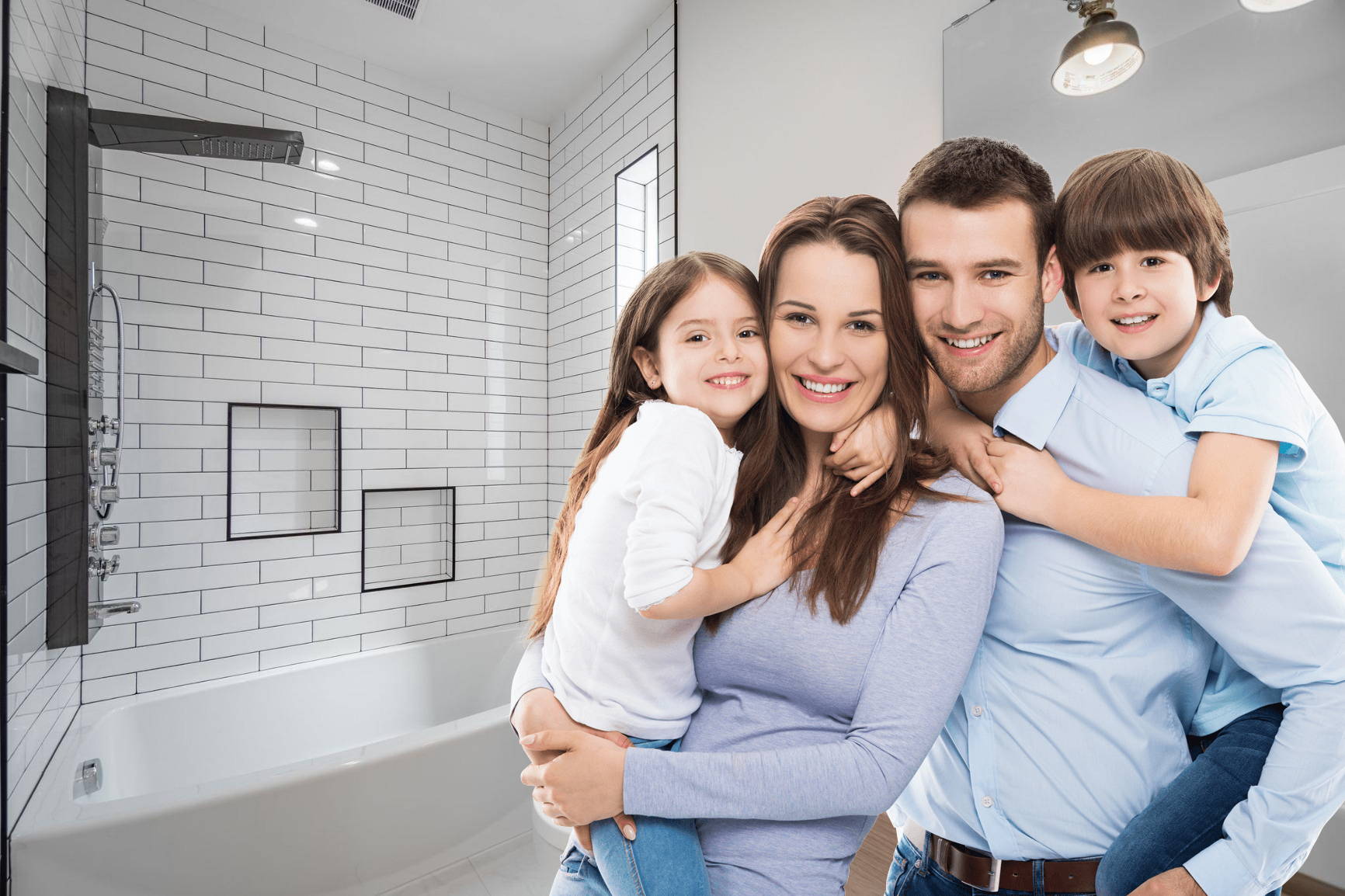 Premium multi-function shower massage panel with LED shower head for home and commercial use. It has body massage jets, a hand shower, rain-shower head for an all-encompassing experience. The system has hot and cold integrated mixing valve controls and diverter to redirect water from one function to another. The panel's body is made from stainless steel. The shower system is lightweight, durable, and corrosion-resistant. Its strong construction, paired with the fact that it is pre-plumbed for easy installation, makes it easy to love for years to come.
Hydro Powered Digital Temperature Display
The shower panel contains a Hydroelectric Generator to power the digital display so no batteries are required. Check your water temperature easily and monitor your shower time with ease.
100% No-Risk Money Back Guarantee





Multi-Functional Shower Panel
The shower panel is an all-in-one shower system including:

Shower Head with 2 Modes – Waterfall or Rainfall
Massage Jets – strong stream of water to give your body a great massage
High Pressure Body Sprays – massage, soak and wash your body
Handshower – portable and for finer control
Tub Spout – wash your feet easily
What is included?
- Handheld Showerhead
- 4 Back Massage Heads
- 64 Body Jets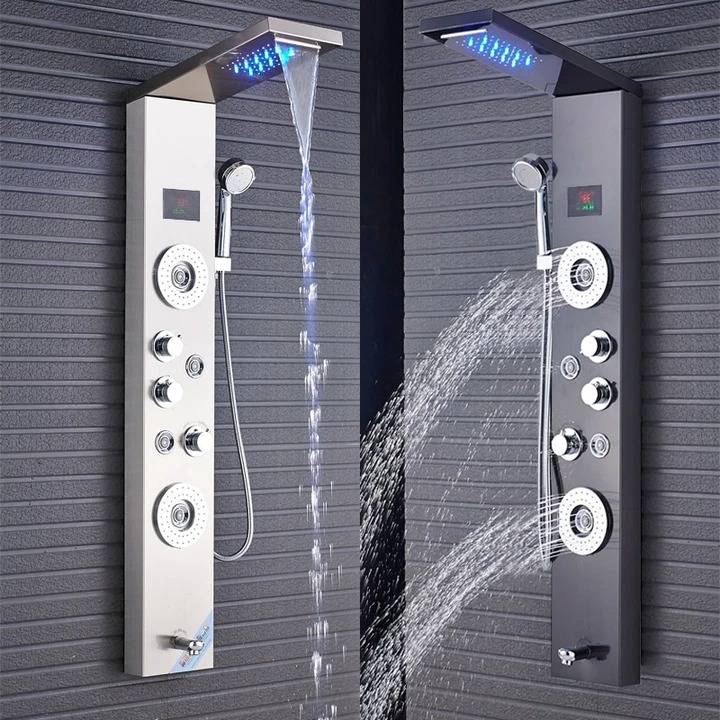 Choose your Bundle and save big on your order
FROM OUR SATISFIED CUSTOMERS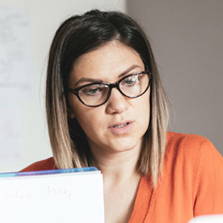 "What a deal for this shower head. Really brings out the shower. I have had this installed for about a year. Its been holding up just fine. Obviously kinda skeptical since its not a name brand you typically hear about. Was worried the chrome or stainless would lose its luster. But still looks good as new. Family and guest enjoy using it . Install was fairly easy."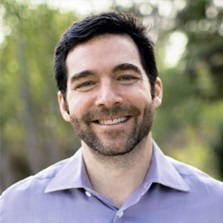 "II put this in my master bath when I remodeled to sell our house. My contractor raved about how easy it was to install and also the ease of replacement.I took a couple showers before we moved. "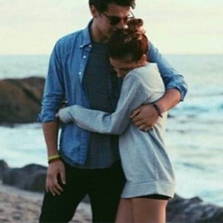 "Just redid my master suite and this shower head really stands out. The pressure is amazing (I use to have ok pressure in old shower). I feel relieved after a shower as the main overhead shower really lays out some pressure."
Finish: Black bronze
Shower Head Material: Brass
Shower Head Size: 47.5 x 20cm(18.70″ x 7.87″)
​Height: 125cm (49 inch) / 135cm(53.1 inch)
Hand shower: ABS Plastic
Connection: G1/2
LED and digital display power by water flow (Hydroelectric Generator Inside)
All shower functions work independently to maintain water pressure. The one-button control panel allows you to switch through the 6 functions seamlessly.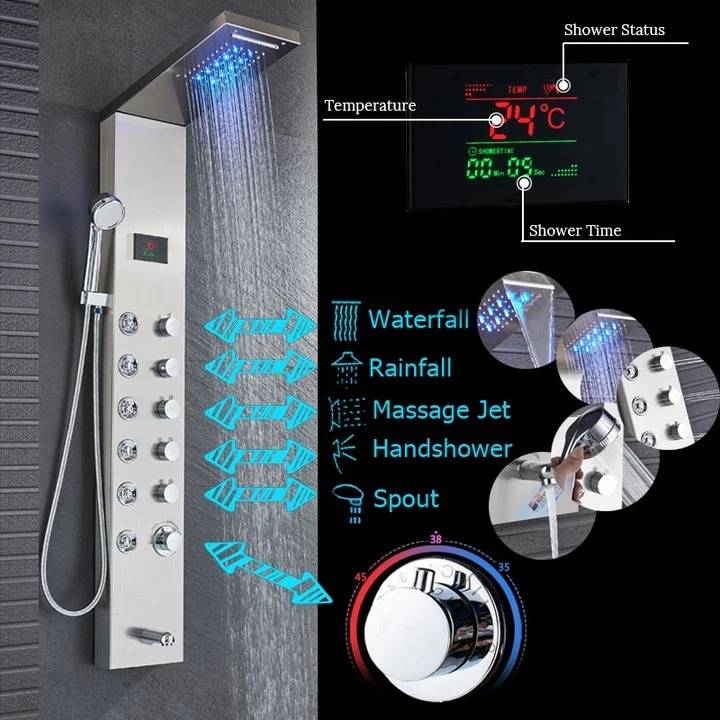 FREQUENTLY ASKED QUESTIONS
Can't find question? call us (818) 369-4401 or email us support@modernhomely.com
If I order, what are included?
Handheld Showerhead, 4 Back Massage Heads and 64 Body Jets
Can you state all modes of this showerhead?
Sure! The six modes are Rainfall, Waterfall, Horizontal Massbage Spray 2-setting, Hand Shower, and Water Spout
Of course. All faucet castings and welds are carefully ground and have a smooth surface for safety.
Just wondering if this is easy to install.
Yes, but you still need little assistance.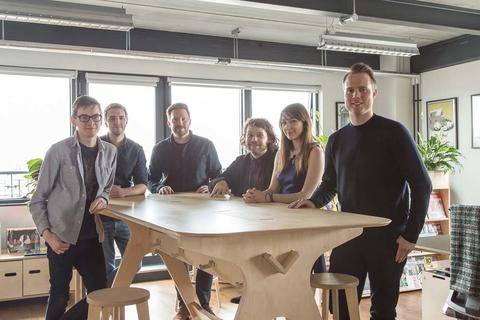 We are based out of Las Vegas, Nevada and strives to help making your home as modern as can be at an affordable prices.
Having a modern life isn't that easy but we make having a modern home easy.
We source all of our products from different suppliers around the world to find the latest technology and products for your home. Our direct relationships allow us to offer the lowest possible prices on all of our products.